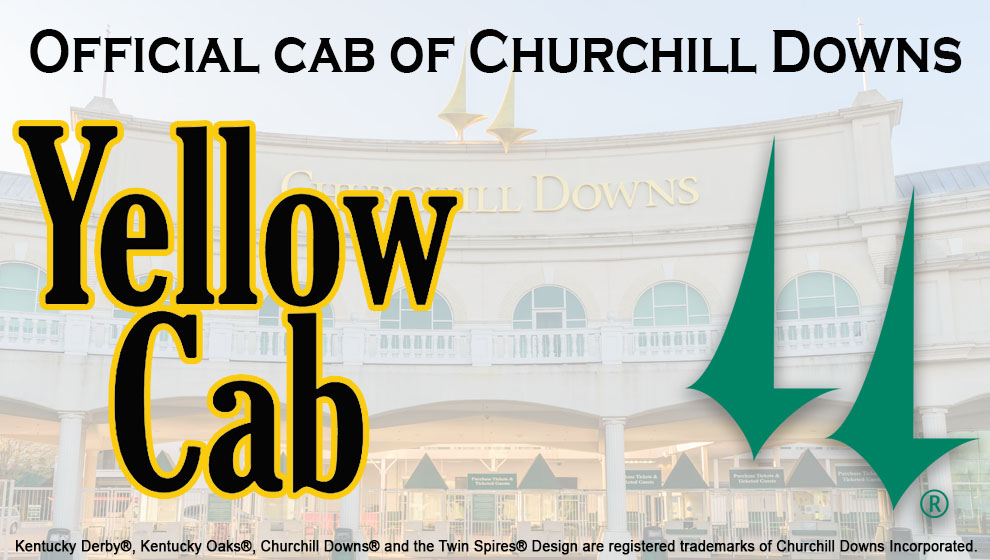 Yellow Cab is your locally owned and operated cab company since 1893! We are the Official Cab Company of Churchill Downs Racetrack along with many other large
local venues and destinations.
During the Spring Meet, now through June 30th, at Churchill Downs, we will have a cab stand right outside Gate 17 for your convenience!
As always, your rides to and from will be the same rates because WE NEVER SURGE! Download our app at Yellow Cab Louisville in the app store, or call/text us at 502-636-5511 to book your cab!