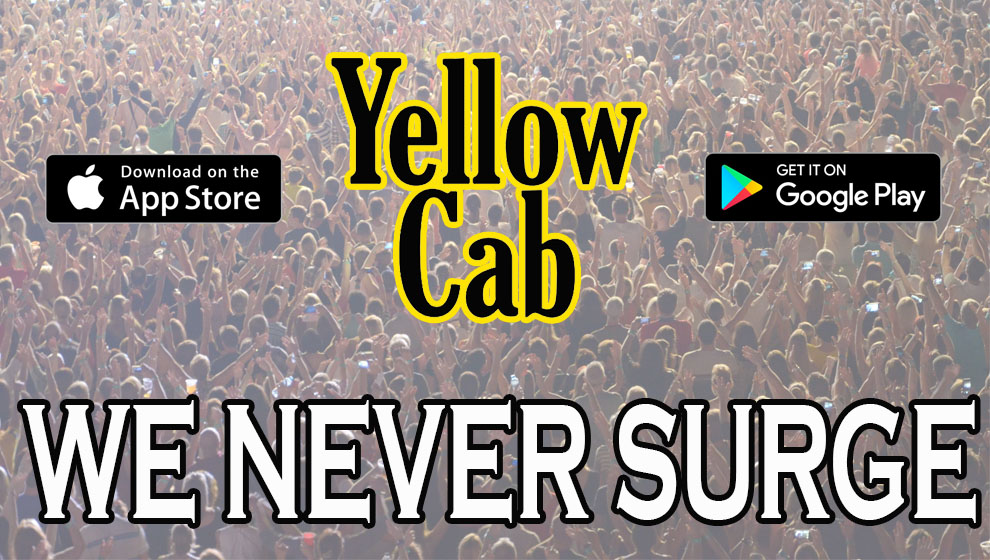 WE NEVER SURGE!  Have fun at the show and Don't Drink and Drive or even bother with parking and driving downtown!
To get a cab you can download and schedule a ride through our app, Yellow Cab Louisville, in the Apple and Android app stores, or call/text 502-636-5511.
Save even more money, and get your whole group to ride together!
Uber, Lyft will never charge the same rates both to AND from the show.  WE WILL!
Click here to see the concert and show schedule for both Louisville Palace and Mercury Ballroom